Product
Presentation for equipment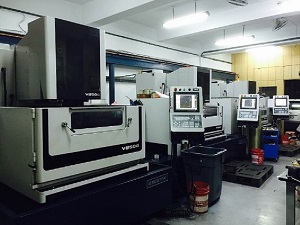 Presentation for equipment
Product ID: Electrical Discharge Machining
The left chart for the line cutting factory environment, establishes a branch three factory districts.
Because sufficient number of machines, plus complete process production management, so the price is very competitive, we can offer customers the lowest cost.
The general line Electrical Discharge Machining factory has not had the precise metering equipment, ShengWei enterprise the precision measuring equipment, the matching integrity the tube system, can guarantee the work piece precision to be possible to achieve the customer demand.
Order Information:
Minimum Order: Negotiable
OEM/ODM Product, Branded Product
Contact Detail
| | |
| --- | --- |
| Contact: | Wei Huang |
| Address: | N0 3, Alley 49, Lane 76, Section 3 Chung - Yang Road, Tu-cheng City, Taipei County, 23673 Taiwan |
| TEL: | +886-2-22671809 |
| FAX: | +886-2-22670505 |
| Email: | wei@shengwei.com.tw |
| URL: | http://www.shengwei.com.tw |
| ZIP: | 23673 |