Product
Micro eyelet (Aperture ∮0.1)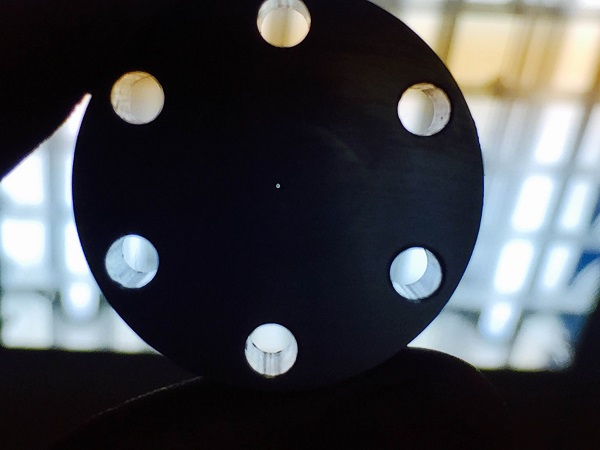 Micro eyelet (Aperture ∮0.1)
Product ID: Technology Reveal
This components first take the lathe processing as the first project, then carry on the second project milling machine processing, finally completes the micro eyelet processing.
Because the aperture only then ∮0.1mm, deep 0.5mm, is very important except the machine main axle rotational speed and the stability, simultaneously supports on both sides the drill bit jig also is the success or failure key, also the processing material is SUS316 (difficult to cut material), increases the processing difficulty.Any step mistake, will be unable to complete this work piece.
Need to pay attention to project of the control after the drill hole, including aperture roundness、any burr round aperture.
Specifications:
Material:SUS316
Order Information:
Minimum Order: Any quantity all may
OEM/ODM Product, Branded Product
Contact Detail
| | |
| --- | --- |
| Contact: | Wei Huang |
| Address: | N0 3, Alley 49, Lane 76, Section 3 Chung - Yang Road, Tu-cheng City, Taipei County, 23673 Taiwan |
| TEL: | +886-2-22671809 |
| FAX: | +886-2-22670505 |
| Email: | wei@shengwei.com.tw |
| URL: | http://www.shengwei.com.tw |
| ZIP: | 23673 |