Product
ShengWei processing Technology Introduction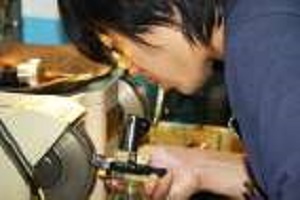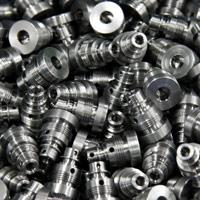 ShengWei processing Technology Introduction
Product ID: The others
Deep processing:Galvanized iron 10 time of deep hole processings, drill bit diameter 10 time of deep hole processing.
Small drilling:Micro drill 0.5mm following processing, can be processed to 0.1 drill holes.
Outside diameter threading:M1.0 precision machining teeth M1 * 0.2.
Inner diameter threading: M0.6*0.15 TAP processing。
Surface roughness:May process to Ra 0.2a Rmax 0.8s Rz 0.8z.
Precision:Outer diameter 0.003mm, length 0.005mm, in hole 0.005mm 1 level of teeth (3A) .
Such as left, center shaft parts are used in air hydraulic motor spindle bore to customer requirements to be met 0.005mm, a tooth (3A).
Order Information:
Minimum Order: Any quantity all may
OEM/ODM Product, Branded Product
Contact Detail
| | |
| --- | --- |
| Contact: | Wei Huang |
| Address: | N0 3, Alley 49, Lane 76, Section 3 Chung - Yang Road, Tu-cheng City, Taipei County, 23673 Taiwan |
| TEL: | +886-2-22671809 |
| FAX: | +886-2-22670505 |
| Email: | wei@shengwei.com.tw |
| URL: | http://www.shengwei.com.tw |
| ZIP: | 23673 |