OEM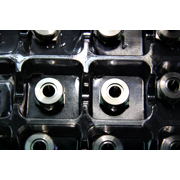 Packing to prevent parts from impact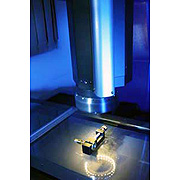 Werth Messtechnik GmbH
OEM Capacity

Primary competitive Advantages




CNC Milling & Turning of All Material Including :




Stainless steel (SUS303, SUS 304, SUS316, SUS316L, SUS328, SUS416, SUS430, SUS630, 17-4PH, KOVAR, ST2205, Carpenter Custom 465® Stainless,etc)
Brass ( C3602, C3604 etc.)
Phosphor bronze Beryllium.Aluminum alloy (A6061 T6, A5056, A2021 etc.)
High-Nickel Alloys (Nickel Alloy 211)
Titanium & Titanium alloy(CP Titanium Grade 4,Titanium Alloy Ti 6Al-4V ELI)
Middle carbon steel (S45C)
Nickel-Copper Alloys (Nickel-Copper Alloys 400)
Bearing Steels (SCM440,SCM415,ETC)
Peek, Pom, Radel, Derin,

The OD of the material rods/bars the CNC machines can work is 1mm – 50mm.
Production machining, fabrication, prototyping, sampling, low volume production & assembly.
Electron Discharge Machining (EDM).Total project management.Complete Inspection department


Secondary operation throughout honing,milling,passivating & Heat treating.



Accuracy





With our advanced CNC machines, Sheng Wei is capable of meeting & satisfying with customers' requirement with high precision parts.





Straightness : 0.002mm
Roundness : 0.005mm
Cylindricity : 0.005mm
Parallelism : 0.005mm
Perpendicularity : 0.005mm
Position : 0.01mm
Concentricity : 0.005mm
Symmetry : 0.005mm
Circular runout: 0.002mm
Diameter : 0.001mm
Year of Experience
34 Years
Main Customer
SYM,KEIHIN
Certificate & Awards
ISO9001:2000, QS9000
Product Line
The medical and technological industry
The automotive industry
The telecommunication industry
The power tool & construction industry
The agricultural industry and energy related industry
Contact Detail
| | |
| --- | --- |
| Contact: | Wei Huang |
| Address: | N0 3, Alley 49, Lane 76, Section 3 Chung - Yang Road, Tu-cheng City, Taipei County, 23673 Taiwan |
| TEL: | +886-2-22671809 |
| FAX: | +886-2-22670505 |
| Email: | wei@shengwei.com.tw |
| URL: | http://www.shengwei.com.tw |
| ZIP: | 23673 |