Product
cnc machining Taiwan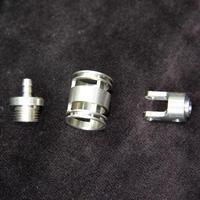 cnc machining Taiwan
Product ID: 09
Sheng Wei has a wide selection of CNC products including CNC machining centers, CNC lathe machining and CNC milling equipment for production of CNC machining parts. We take lead in Taiwan based on our high quality material—stainless steel and sophisticated device which develops high efficiency and accuracy products in the CNC industry. All the CNC machining products are ensured to meet our valued customers around the world.
With rich experience of more than 30 years in Taiwan, Sheng Wei is famous for their cutting edge technology and constant research on superior CNC machining parts and CNC milling machines. We have devoted on keeping improving our profession and technique to reach a world leading manufacturer in the market and have extended our CNC technology to medical, technological and other specific field like face, curved surface, slot, gear, and cam milling, etc.
Sheng Wei strives to offer rigorous inspections on quality and safety, complete service system on every detail of the CNC machining. Hence, we have higher accuracy compared to other companies in the competitive market. If you're looking for a reliable CNC manufacturer, we are your best choice. Don't hesitate to contact us for more detailed information, your requests are welcome.
Features:
Sheng Wei is specialized in a wide variety of machine parts, turned parts, turning parts, machine shaft & metal parts. The parts we manufactured is widely used for following categories:

Medical & Technological parts
The agricultural tool parts
The automotive parts
The telecommunication parts
The power tool parts
Construction parts
Energy related parts
Art parts
Shaft parts
OA parts
Air Compressor & Hydraulic Machinery parts

By focusing on innovation and continually strive to keep up with the latest in the specific technology, the expert of the field, Sheng Wei, is able to creat a greater quality product in a time efficient manner at an effective price for our customers.
Contact Detail
| | |
| --- | --- |
| Contact: | Wei Huang |
| Address: | N0 3, Alley 49, Lane 76, Section 3 Chung - Yang Road, Tu-cheng City, Taipei County, 23673 Taiwan |
| TEL: | +886-2-22671809 |
| FAX: | +886-2-22670505 |
| Email: | wei@shengwei.com.tw |
| URL: | http://www.shengwei.com.tw |
| ZIP: | 23673 |